Website Hosting
Buy space for your website
Website hosting provides your website with the space it needs in order for it to be visible and accessible on the internet. In some cases, it may also store email relating to your website's domain name.
In order for customers to find your website, you will need website hosting. Website hosting costs vary depending on how large your website is and how much traffic your website receives per month.
We use premium hosting servers based in Sydney, Australia and all website hosting accounts are accessible using the popular cPanel interface.
Hosting plans to suit your budget
Choosing a website hosting plan is easy. Simply review the features included with each plan below, then select the plan that meets your requirements. If you're having trouble choosing a plan, or you're not sure what website hosting features your website requires, feel free to contact us.
Website hosting plans
Standard
Plan
Intermediate
Plan
Premium
Plan
Ultimate
Plan
Cost per month
(paid yearly)
$16
$19
$24
$29
Disk Space
500 MB
2 GB
5 GB
10 GB
Traffic/Bandwidth
(per month)
50 GB
100 GB
250 GB
Unlimited
Email Accounts
50
100
250
Unlimited
MySQL Databases
5
10
25
Unlimited
cPanel Control Panel
Yes
Yes
Yes
Yes
Read Full Features
Features
Features
Features
Features

Prices above include GST and are effective 01 Jul 2022
Sign up for your new website hosting account
Use the form below to select which plan you'd like. We'll then email your invoice and all login details so you can access your cPanel and create email accounts, FTP accounts and much more.
If you have an existing website and you need us to transfer it from your current hosting provider to your new webgrow hosting plan, please indicate below. You'll need to provide us with full access to your current hosting, and a once-off $154 fee will apply.
Fields marked with an * are required fields
How do I find out more?
Feel free to contact us if you have any questions.
Want to talk about it?
If you'd prefer to discuss things over the phone, book a consultation with one of our website support specialists
Sign up for Special Offers
Latest news, promotions & discounts.
Latest News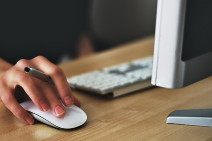 31 Aug 2022
Have you registered the new AU domain name for your business?
We've all been very familiar for many years with the traditional A...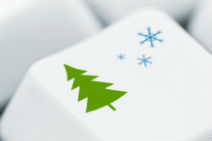 16 Dec 2021
Merry Christmas and Thank You!
We'd like to take this opportunity to wish all our clients, suppli...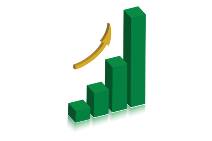 21 Apr 2020
Business as usual scheduled from the first week of May

It'd be fair to say that the past few months have certainly tes...