SSL Certificates
Increase visitor confidence by securing your website
If you want your website's visitors to know that you take their privacy and security seriously, you should purchase an SSL certificate.
An SSL certificate provides an encrypted link between your website and a visitor's browser, creating a secure and private connection.
A secure connection can be identified by locating the padlock icon to the left of your website's URL in the browser's address bar, as shown below, as well as the 'https' prefix instead of the default, insecure 'http' prefix.

Most SSL certificates also come with a 'Security Seal', shown below. A dynamic security seal, when clicked, will display live security data.

Why get an SSL certificate?
Over the past few years, Google has been making changes to its Chrome browser to require websites to be more secure. As of July 2018 (Google Chrome version 68), websites that don't use SSL will be marked as 'Not secure' in the address bar.

Avoid scaring off potential customers, and instead greet them with a secure website, which will assure them that their interaction with you is safe.
SSL will help your website rank higher in search engines
Google has also confirmed that a website will rank higher in its search engine if it has SSL, compared to if it did not have SSL.
SSL certificate pricing
| | | | |
| --- | --- | --- | --- |
| | Basic | Standard | Premium |
| Cost per year | $59 | $99 | $199 |
| Padlock display | | | |
| Static security seal | | | |
| Dynamic security seal | | | |
| Business name next to padlock | | | |
All SSL certificate and installation prices are valid from 01 July 2022
SSL certificate installation
Once you've selected your preferred SSL certificate, it'll need to be installed onto your website's server. If your website is hosted with webgrow, the total cost for installation is $66.
If your website is hosted elsewhere, please speak to your website hosting provider about the costs associated with having an SSL certificate installed.
Making your website work with SSL
Once your website's server has SSL activated, you'll then need to update your website itself to work with SSL (changing from HTTP to HTTPS). The cost for this can vary depending on the type of website you have, but a quote can be provided when you enquire about SSL.
If you are using a different website support agency to update your website to work with SSL, please ask them about any costs involved.
How do I find out more?
If you have questions about SSL certificates or you'd like to place an order for an SSL certificate, please contact us.
Want to talk about it?
If you'd prefer to discuss things over the phone, book a consultation with one of our website support specialists
Sign up for Special Offers
Latest news, promotions & discounts.
Latest News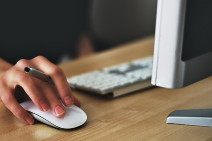 31 Aug 2022
Have you registered the new AU domain name for your business?
We've all been very familiar for many years with the traditional A...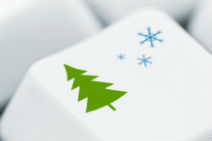 16 Dec 2021
Merry Christmas and Thank You!
We'd like to take this opportunity to wish all our clients, suppli...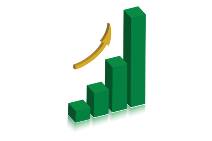 21 Apr 2020
Business as usual scheduled from the first week of May

It'd be fair to say that the past few months have certainly tes...